Government Travel
Balboa Travel has more than 50 years' experience in Government Travel Management.
Why Choose Balboa Travel Management?
Our Government Agent teams have the knowledge and expertise to keep your federal reimbursable travel programs compliant. Our dedication to service and excellence comes from our mantra of "People Serving People" and that has never been more important than it is today. We embrace new strategies, technology, and other innovations to meet your compliance and customer service goals.
Agent Expertise

Balboa Travel's highly tenured and experienced advisors are our foundation. Our Government agent teams have expertise in complex routings both in foreign and domestic markets. Balboa Travel Government agents have extensive knowledge of frequently traveled bases and locations worldwide. Our 50 years of experience is rooted in our knowledge and excellence.

Tailored Programs

Our government program experts provide maximum client value in a continually changing industry. Balboa Travel deploys an entire team on each client's behalf to support your mission critical travel needs- from Global Account Management to in-house SAP Concur Programmers to Supplier Relations and more. We utilize a clear strategy and pride ourselves on delivering high-touch, responsive service with customized solutions. Flexibility and speed are our hallmark.

Fulfilling Supplier Diversity

Balboa Travel is a certified Woman and Minority Owned Business (WMBE) with the Pacific Utilities Commission and the Pacific Southwest Minority Supplier Development Council. Our diversity inclusion starts at the top and is seen at all levels within the organization which empowers our strategic thinking and approach to travel management.
Compliance & Budgeting

Our operational teams and technology are configured to automatically monitor compliance with Federal GSA Per Diems, Fly America Act, Open Skies, Flight Guidelines, City Pair Program and more. Our reporting capabilities match Government reason codes and provide DCAA audit support. Our operational excellence and technology allow us to provide travel budgeting authorizations to control and monitor reimbursable federal travel spend. Our extensive capture of data allows you to accurately identify the true cost of travel, making it easy to stay in budget and bid competitively.

Virtual Payment & Hotel Folio Solutions

EasyPay Virtual Payment makes hotel pre-payment simple and secure, eliminating out of pocket costs or cash advances for travelers. A virtual card number is automatically created for each reservation and sent securely to the hotel to be used specifically for that stay. At check out, travelers do not worry about the bill or obtaining the hotel folio. Charges are automatically matched to your bookings, making reconciliation quick and easy. Our Hotel Folio capture solution provides DCAA audit support.

Movement & Charters

Balboa Travel advisors understand the complexity of group travel movements. For every group, we will work in tandem with your team to plan and coordinate the entire movement from start to finish. From pre-planning and budgeting, to wheels up, and ground services, our team of experts monitor each reservation of the movement every step of the way. From government to private or commercial charters, our agents have the depth of experience to plan your group logistics.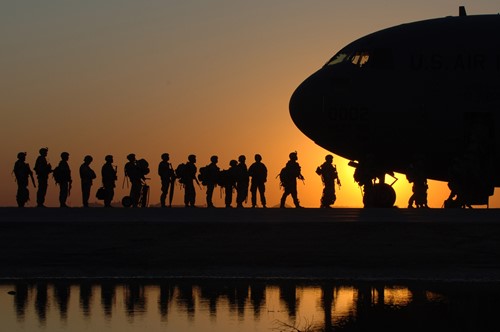 What our customers are saying:
"I am highly impressed at Balboa Travel's customer service standards and finding resolve for any issue we might have.  Balboa Travel has been super responsive and quick to resolve any afterhours/emergency issue." -Travel Coordinator
"I have worked with the Balboa team since Jan 2017, and honestly, has been amazing. They are always available for our programs and teams 24/7. Tie this in with always taking the time to learn the intricacies of what each program requires they are hard to beat." -Sr. Director of Operations
"Thank you to the Balboa agent team that spent hours trying to find an international flight for my traveler, during COVID, while simultaneously jumping through hoops too assist another  that missed their flight.   I don't know how the Balboa Team does it, we truly have a partnership" -Travel Coordinator